CONTEST DETAILS
We want to see a picture of your cute dog all dressed up (bows, hats, bow ties, superhero, costumes, etc). Post your picture here to be considered for the contest.
At the end of the week, we will pick the top 10 pictures and post them here so you can vote! So don't forget to check back later to see if you've made it.
These $100 giveaways are payable by check, PayPal, or Venmo to the winner.
To learn more about our $100 giveaways, click here.
AND THE WINNER IS...
May 7 update: On Facebook we received several pictures of your adorable dogs dressed up. After selecting the top 10 pictures, we let you vote on your favorites. Several hundred of you voted on your favorite choices. With the voting now ended, we wanted to announce this week's winning picture.
McKenzie Horton with 284 votes (Option 1). Congratulations McKenzie! We will be sending her $100 via PayPal.
Meg Sheffield with 145 votes (Option 6).
Kendra Manning Sparks with 130 votes (Option 4).
OUR TOP 10 FAVORITES (IN NO PARTICULAR ORDER): VOTE BELOW
OPTION 1: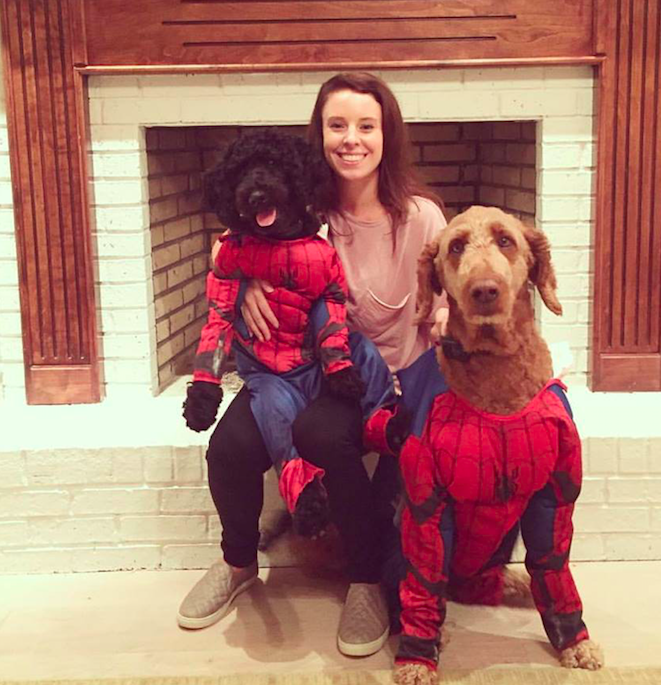 Kaitlyn Winkler Bumgarner
VOTE FOR YOUR FAVORITE Picture!
Voting is currently closed. See beginning of page for the winner. Thank you for participating!